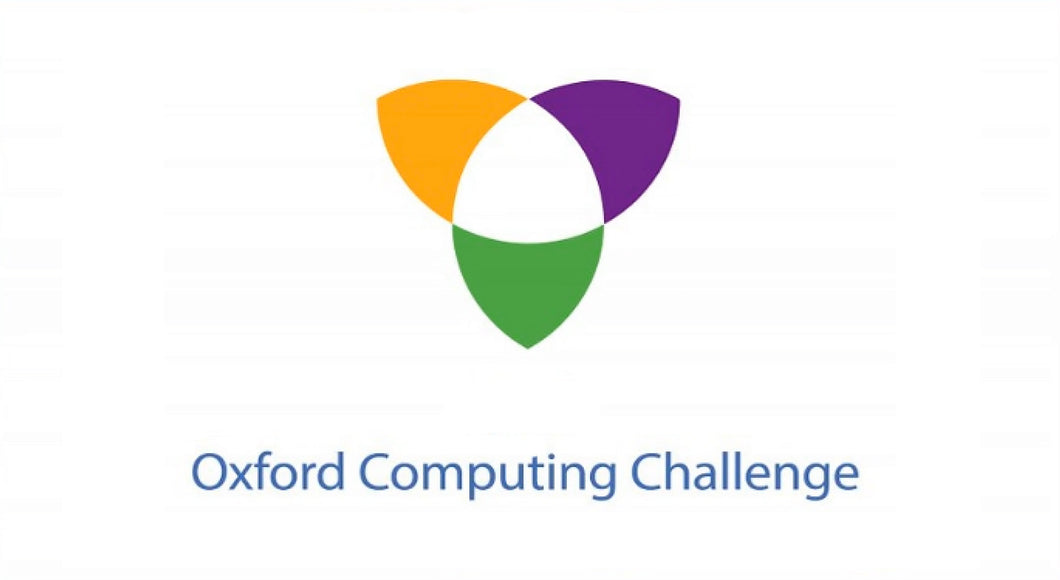 Holiday Oxford University Computing Competition (OUCC) Training
Regular price $280.00 Sale
Level 1, 247 Rowe St Eastwood (Enter via Hillview Ln)
Years 5-6
Wednesday 10 January - Saturday 13 January 1pm - 3pm (4 days)
Years 7-8
Monday 15 January - Thursday 18 January 1pm - 3pm (4 days)
Years 9-10
Tuesday 23 January - Friday 26 January 1pm - 3pm (4 days)
Register and train for the OUCC with this course.
OUCC is held on 18th - 20th of June 2024 (Round 1) and 1st of August 2024 (Round 2). Time and location for the exam TBC.
Learn more about OUCC here: https://www.amt.edu.au/oucc
The four divisions are:
Upper Primary – All tasks will be Blockly tasks
Junior – All tasks will be Blockly tasks
Intermediate – Some tasks in sections 1 and 2 may be Blockly tasks
Senior – There is one Blockly task in section 2
From the OUCC website: 
"The Oxford University Computing Challenge (OUCC) builds on the principles used in the Computational and Algorithmic Thinking (CAT) and helps students develop their skills further to produce programmed solutions to computational thinking problems. They will tackle problems using the Blockly programming language, as well the programming languages available at their schools for secondary levels.

The OUCC is a two-round online competition held in term 2 and it's perfect for students who have previously done well in the CAT and those who'd like to progress to the Australian Informatics Olympiad (AIO).

Each round consists of three sections. The first two sections are of five tasks each and the last is of two tasks, with the complexity increasing with each section. Students have one hour to complete all tasks within sections one and two and attempt the tasks in section three."
Blockly is a graphical programming language which is great for new and advanced programmers alike. Higher divisions require more complexity in their tasks.